Village Voices: Come Play Inside Tamara Mellon's Shoe Closet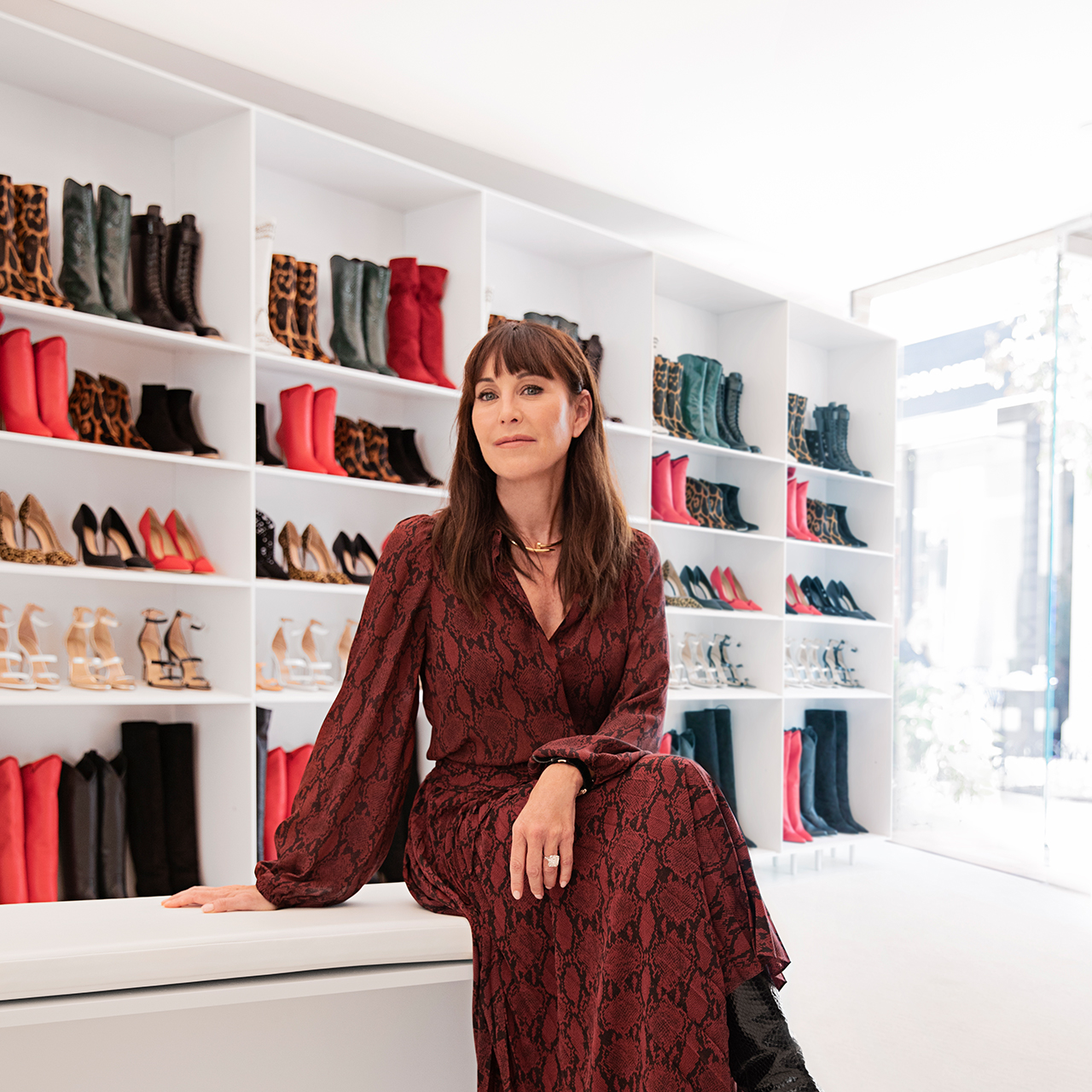 Tamara Mellon co-founded Jimmy Choo in 1996. Today, she's still obsessed with shoes, but not the traditional way of doing things. So she started over. This is her reboot (pun intended). She's redefining luxury and doing what she does best: design shoes and break rules.
On the eve of her first-ever shop opening under her namesake label, Tamara Mellon enlightened us with her 3.0 take on shoe shopping.
Since it's a new concept, I wanted to take a moment to explain the design behind my first-ever shop, now open at Palisades Village.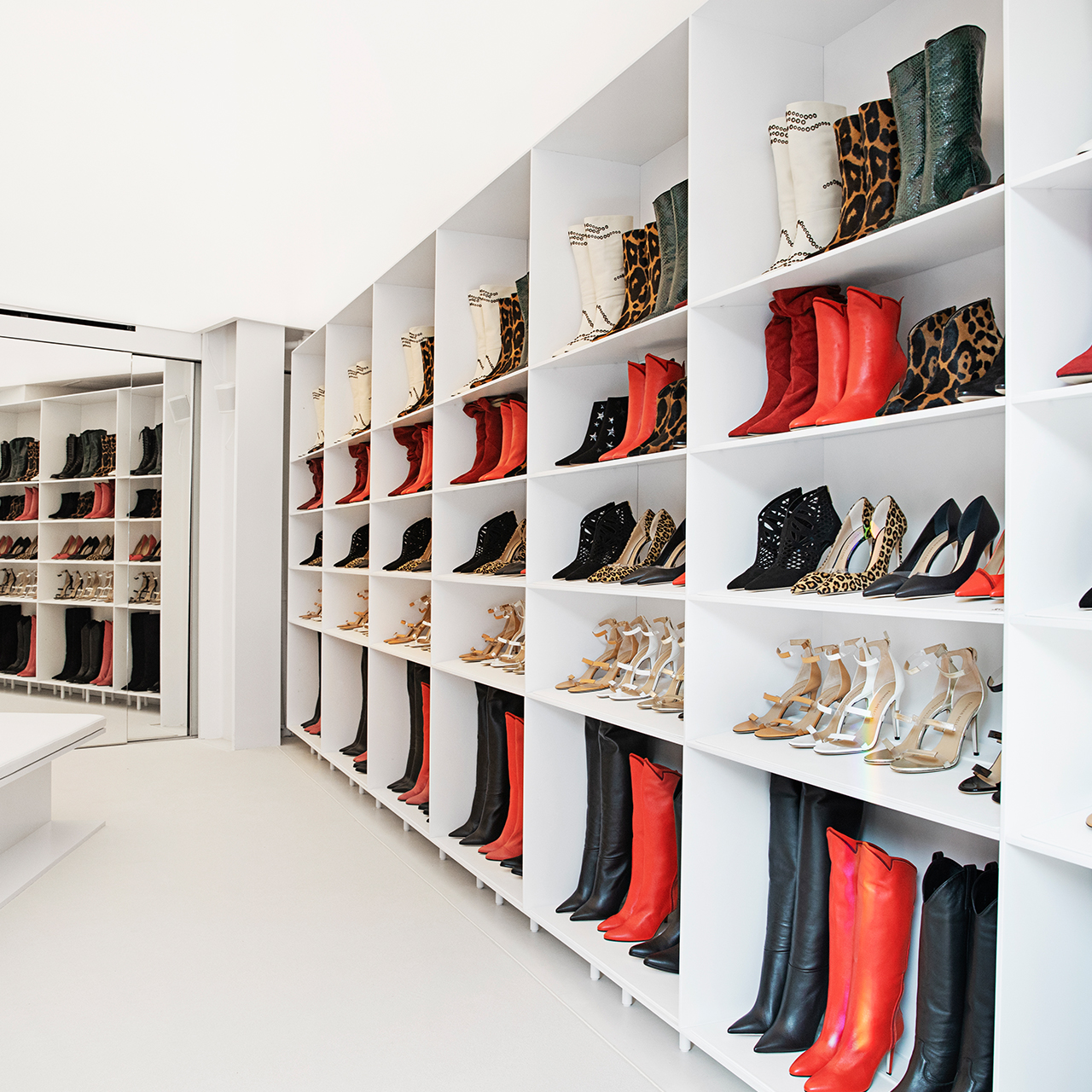 The space is designed to feel like my personal shoe closet in my home, and for women to see and feel how beautiful the shoes are in real life— just like I do every day. But I believe that shoe shopping should not only be beautiful, but seamless. The way I've designed my first-ever shop solves two common frustrations with traditional shoe shopping.
In the traditional experience, women have to ask if the shoes on display are available in her size. In my shop, we've exposed all of the shoes we have available, and organized them by size. This allows the customer to instantly know what's available in her size, and also to grab and try on the exact pair she'd like at her leisure.
Another issue our shop solves within the traditional experience is cutting down wait times to find the right fit. For example, a boot might fit differently than a pump. Instead of waiting for various sizes, all of the sizes in every shoe are displayed so women can easily move between sizes and fit.
I know that women are insanely busy. The shop is designed to help them find the exact shoe they want as effortlessly as possible. I can't wait to have women experience the shop. It's a dream of mine that's been a long time coming, and it's especially exciting to be a part of this community at Palisades Village with like-minded female-led brands.
Head to the newly opened Tamara Mellon shop to get your very own pair of next-generation luxury shoes.