Back to School with Artiera, Dakota & Liberty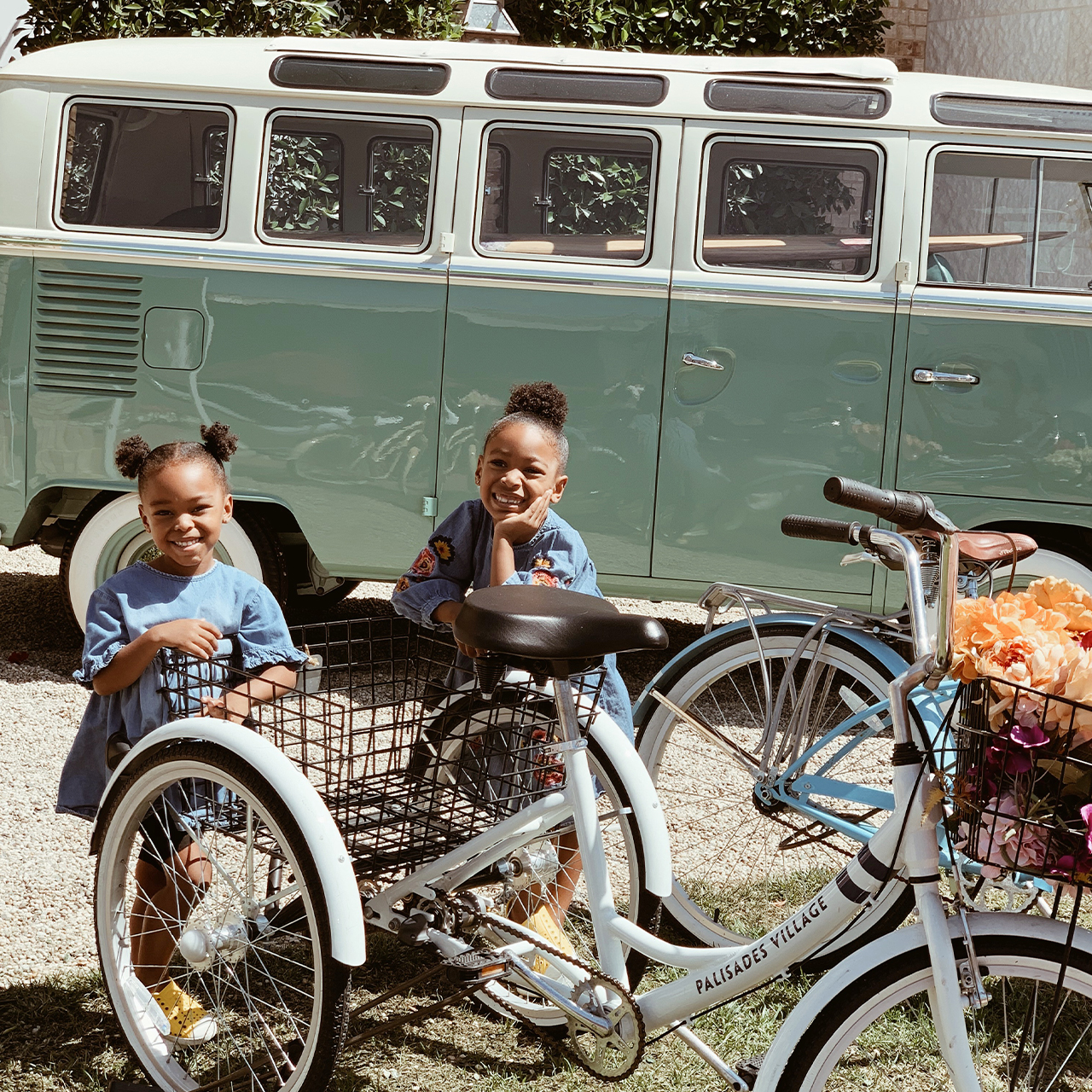 Get ready for the new school year with Artiera (@TheArtGroupLA, Founder & Head Event Stylist) and her daughters as they take us through the boutiques to find everything from closet staples to must-have desk accessories.
When I'm not planning parties or designing mood boards, I am hanging out with my two "littles" Dakota (7) and Liberty (4). When my two helpers are off duty, it's always nice to explore new, kid-friendly places around the city. This week, we visited Palisades Village to scratch a few things off our back-to-school list.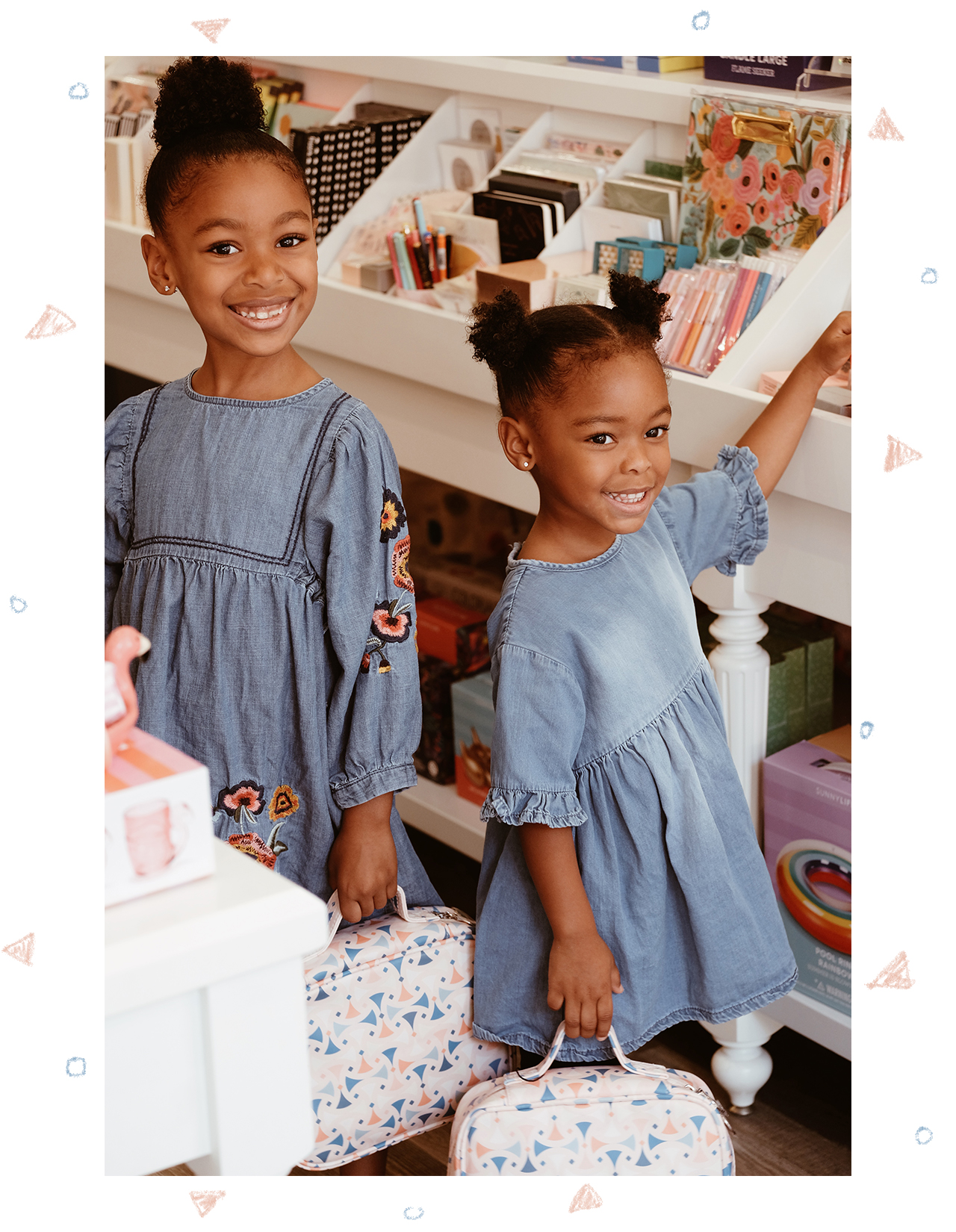 This is my absolute favorite go-to party store! The girls spotted the cutest matching lunch boxes and a few packs of their colored pencils. Who knew they would have such great school supplies?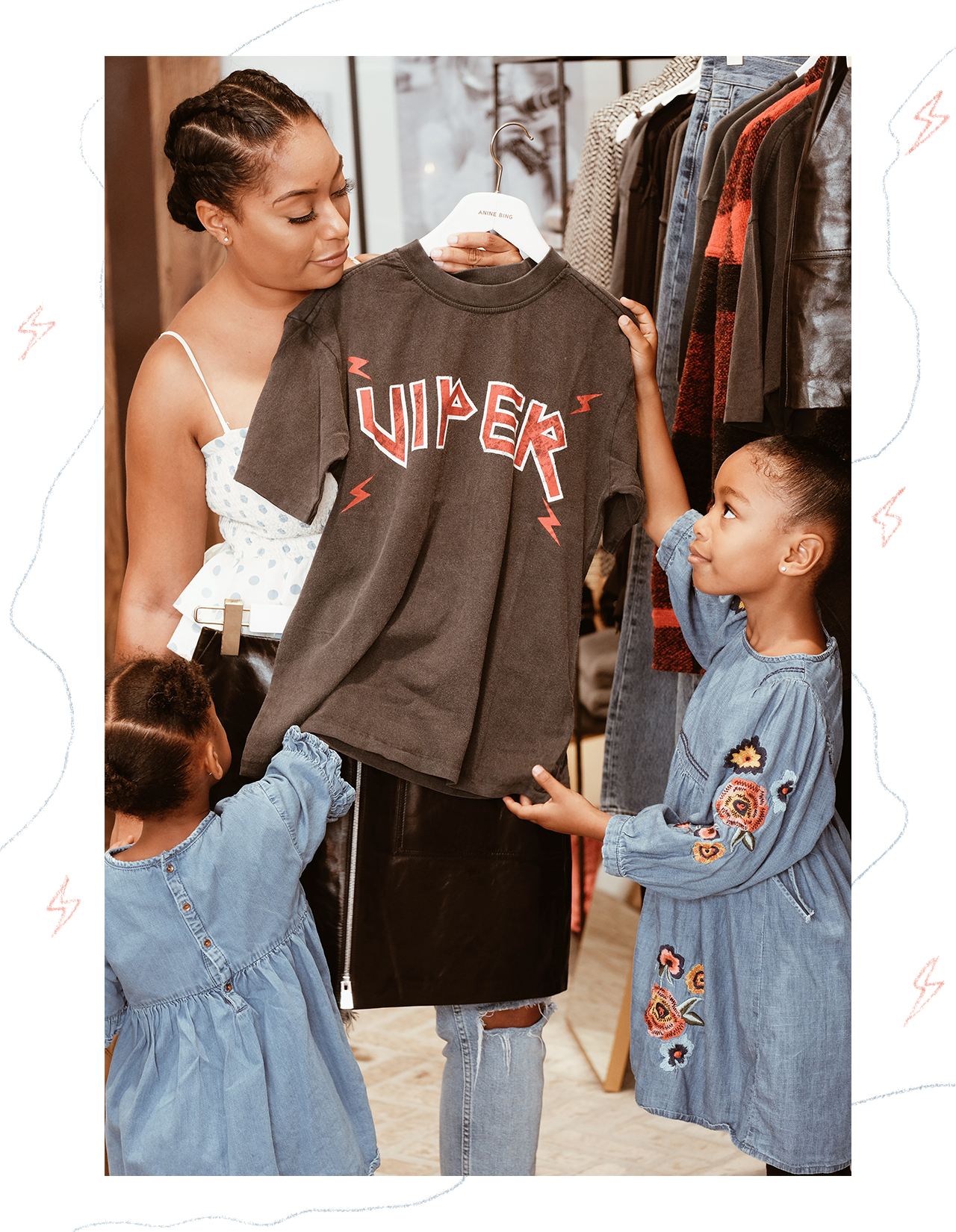 I know, I know… what could I possibly be getting from our back-to-school list? But Mama also needs to look presentable at all the school functions! I stopped in to grab a vintage tee and leather skirt with the help of my mini stylists.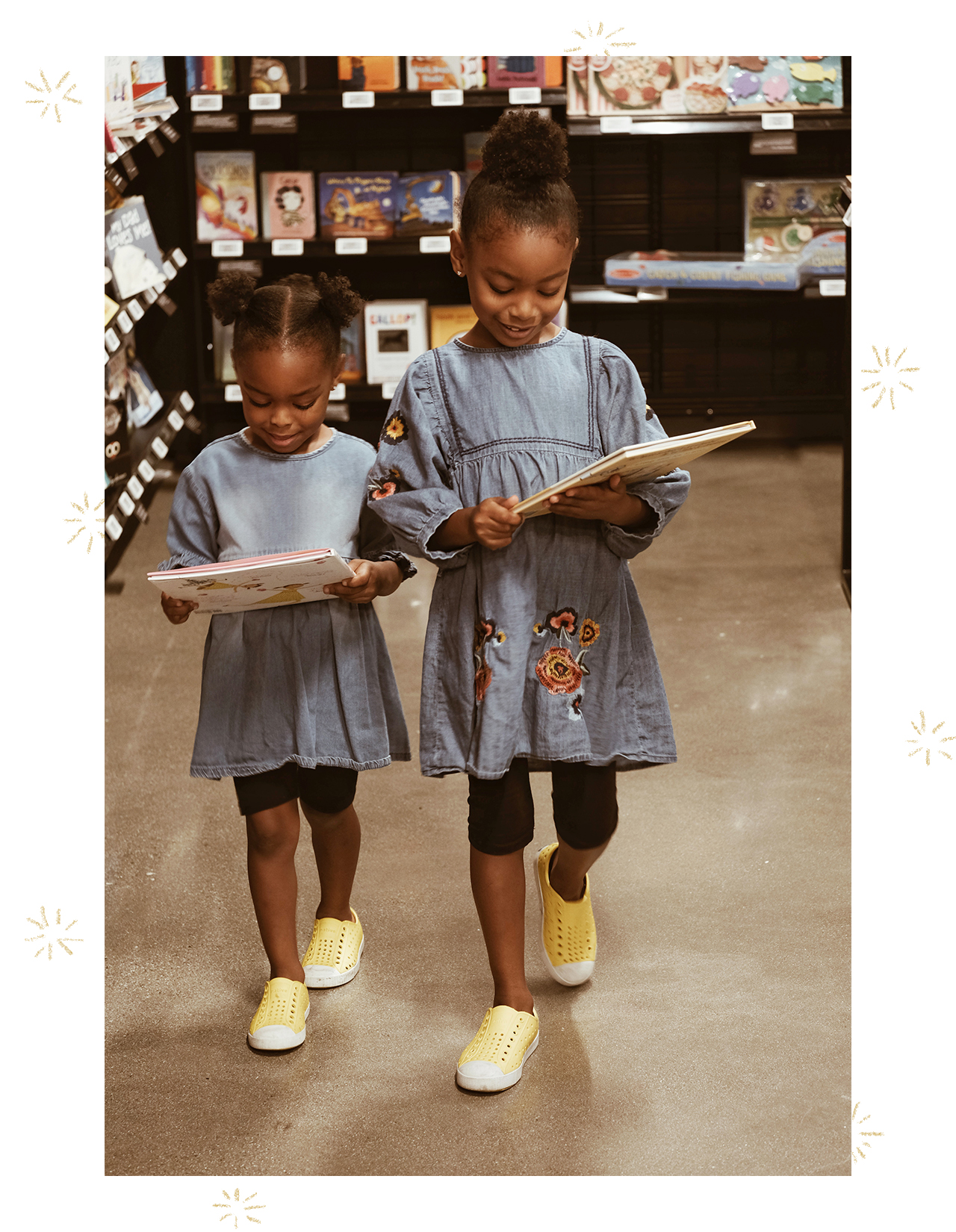 Dakota has always loved reading, and her new school requires at least three books off the summer reading list. Although Liberty isn't reading just yet, I grabbed her Pig the Stinker. With all the fun books, the girls didn't want to leave!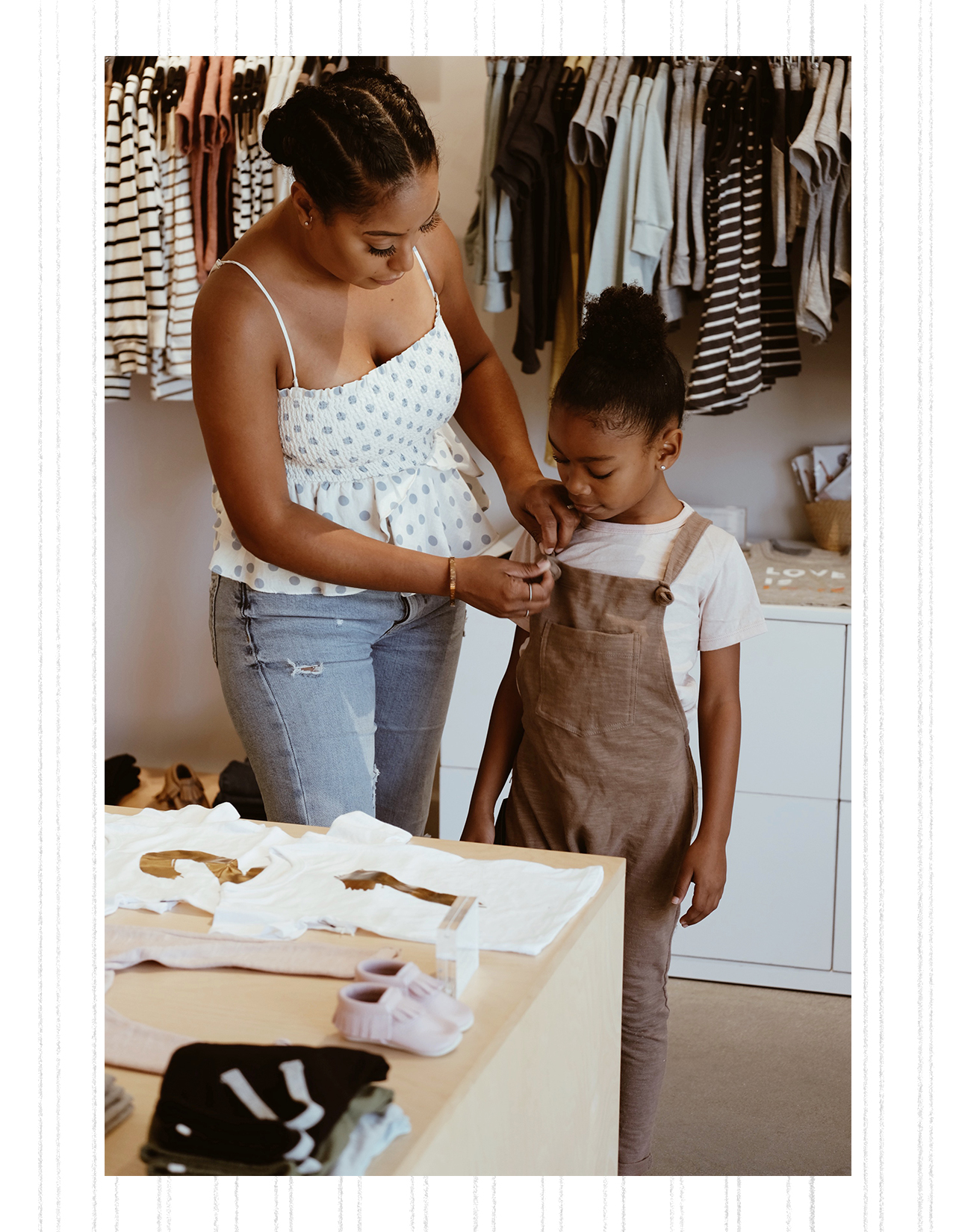 I'm such a fan of their organic cotton and classic styles—something very rare these days. I grabbed the girls two identical taupe rompers with pale pink tees to match. This time I was the stylist!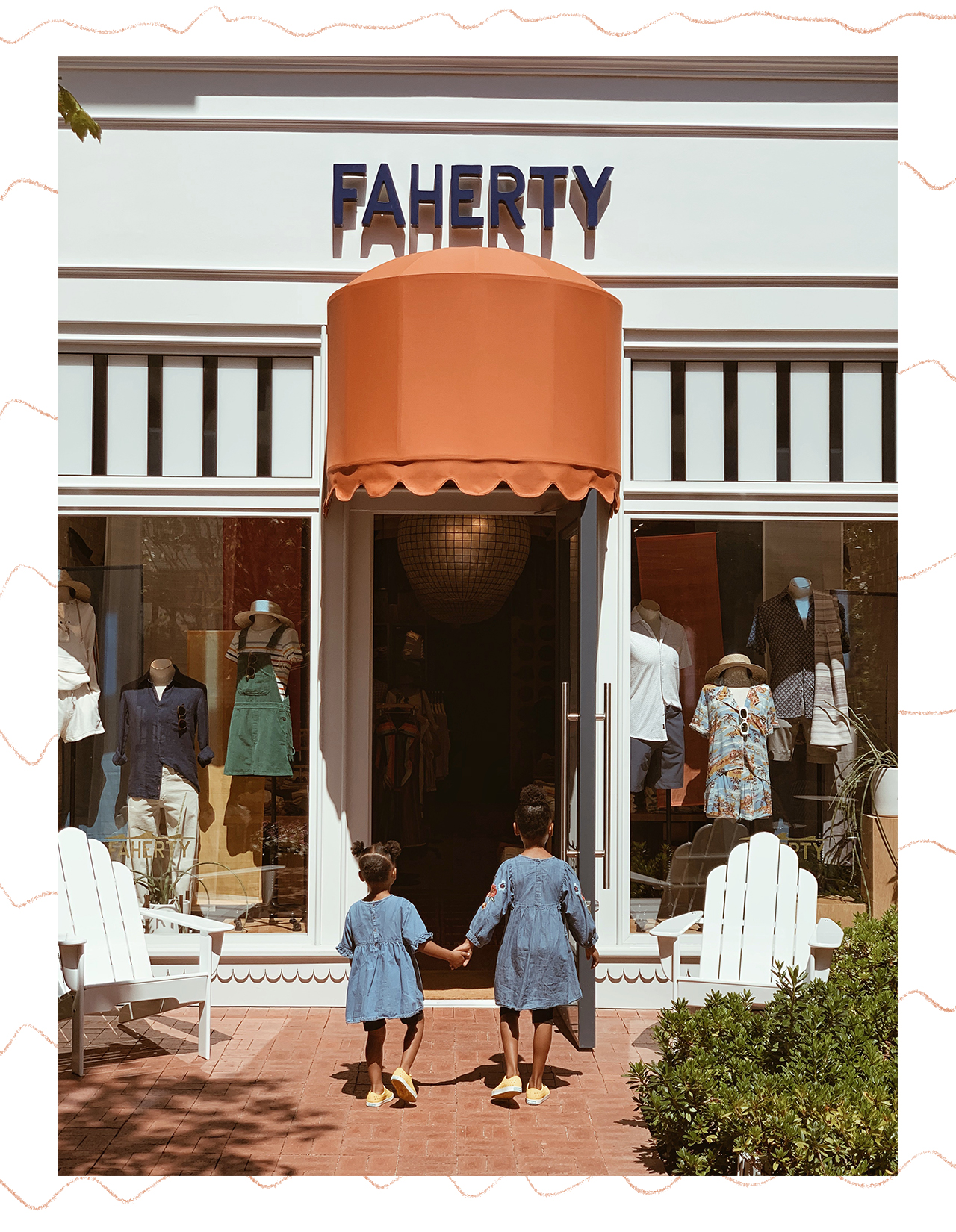 They had the cutest ponchos that I thought would be perfect to throw over their new mini mioche rompers. You just never know what fall will look like in L.A.!
Dakota and Liberty are now ready to take on the year ahead! Do you have everything you need? Discover the perfect pieces from any of the above brands, or find more shops at Palisades Village.