Caruso Welcomes A.L.C. to Palisdes Village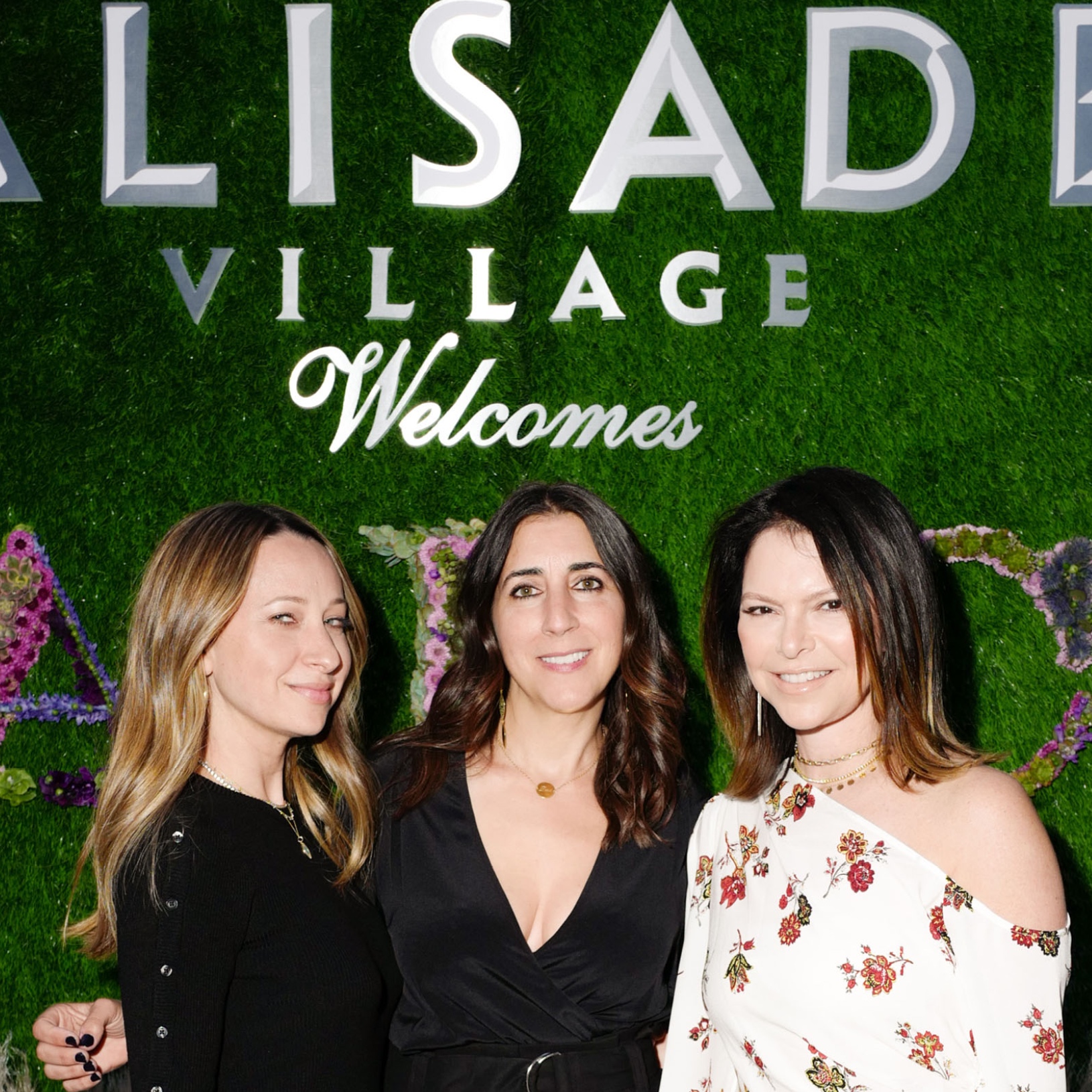 On April 17, Caruso, Jennifer Meyer and Elyse Walker welcomed Andrea Lieberman and her West Coast flagship, A.L.C., to Palisades Village, with an immaculate, star-studded evening honoring both the community and female empowerment.
Lieberman, who will be setting up shop alongside close friends slash fellow entrepreneurs Jennifer Meyer, Elyse Walker, Nicky & Simone Zimmermann, and others, was the star of the evening, which also celebrated the undeniable girl power pulsing through Palisades Village. To date, the highly anticipated lifestyle destination will feature more than 20 female-led businesses, including The Little Market, Carbon38, Botanica Bazaar and more.
Tuesday evening's event welcomed 60 of L.A.'s most stylish females who were treated to a lavish four-course dinner curated by James Beard Award-winning and fellow tenant Chef Renee Erickson (General Porpoise, The Walrus and the Carpenter), followed by beautiful cakes from Sweet Laurel Bakery, also a future tenant.
The event's exclusive guest list included the stylish likes of Anine Bing, Minka Kelly, Jaime King, Molly Sims, Selma Blair, Elizabeth Stewart, and a slew of A.L.C.- and Jennifer Meyer-clad females counting the days until Palisades Village's September 22 opening.
Throughout the night, the talented group of celebrities, stylists and designers toasted each other under a chandelier-lit pergola, while enjoying a live performance by MILCK, the powerful voice behind the rallying anthem of the Woman's March, "Quiet."
As the temps dropped throughout the evening, each guest layered up in an oversized A.L.C. denim jacket, customized with "Los Angeles, CA" across the back.
To learn more about this magical evening and other news about Palisades Village, which Vogue.com has declared "a space to watch," click over to the articles below.
Vogue.com
Palisades Village Hosted One Epic Opening
LATimes.com
Rick Caruso celebrates A.L.C. designer Andrea Lieberman, new Palisades Village retail property
WWD
Giada De Laurentiis, Minka Kelly Toast A.L.C. at Palisades Village Dinner
Selma Blair, Maria Shriver and Molly Sims were among those toasting designer Andrea Lieberman, whose store A.L.C. joins the retail center.
EOnline.com
Caruso Palisades Village Welcomes Andrea Lieberman and A.L.C Event
USMagazine.com
Hot Pics
Girl Power
DailyMail.co.uk
Minka Kelly dons chic black dress and Selma Blair wears white floral gown at Palisades Village event