Village Voices: Carbon38 Shows Us 10 Ways to Sweat It Out in Style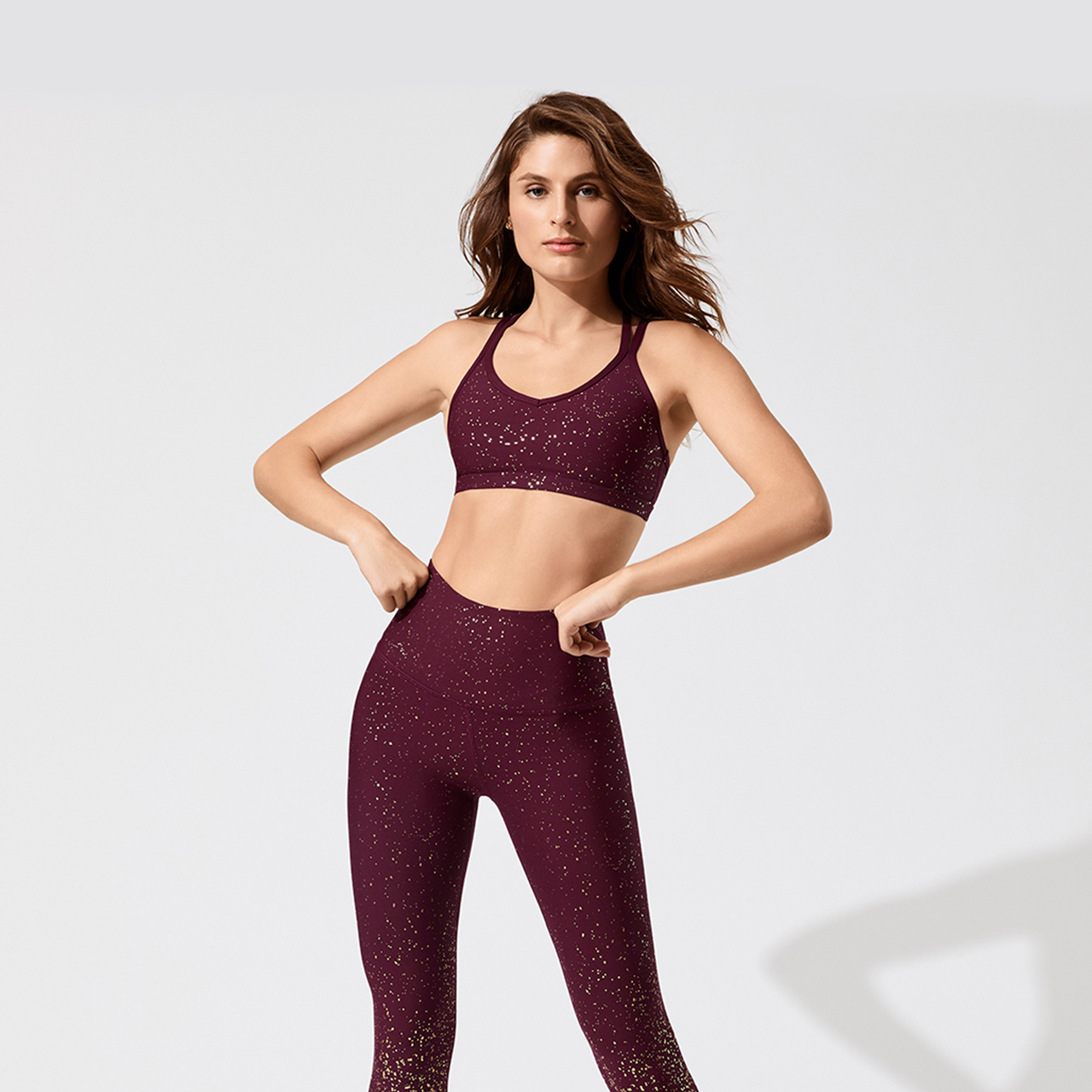 Fall's must-have jewels? Check. The season's perfect date-night ensemble? Currently wearing on repeat. Autumn's most glow-worthy skincare? Yep, we've got that one covered, too. But, when it comes to looking au courant from street to studio, we had a little extra homework to do.
 That's where Stephanie Dardenne, Director of Merchandising for Carbon38, jumped in and gave us a little fall-fashion boot camp. Here, we break it down in ten, easy-to-remember steps to looking fit and fabulous in the final weeks of 2018.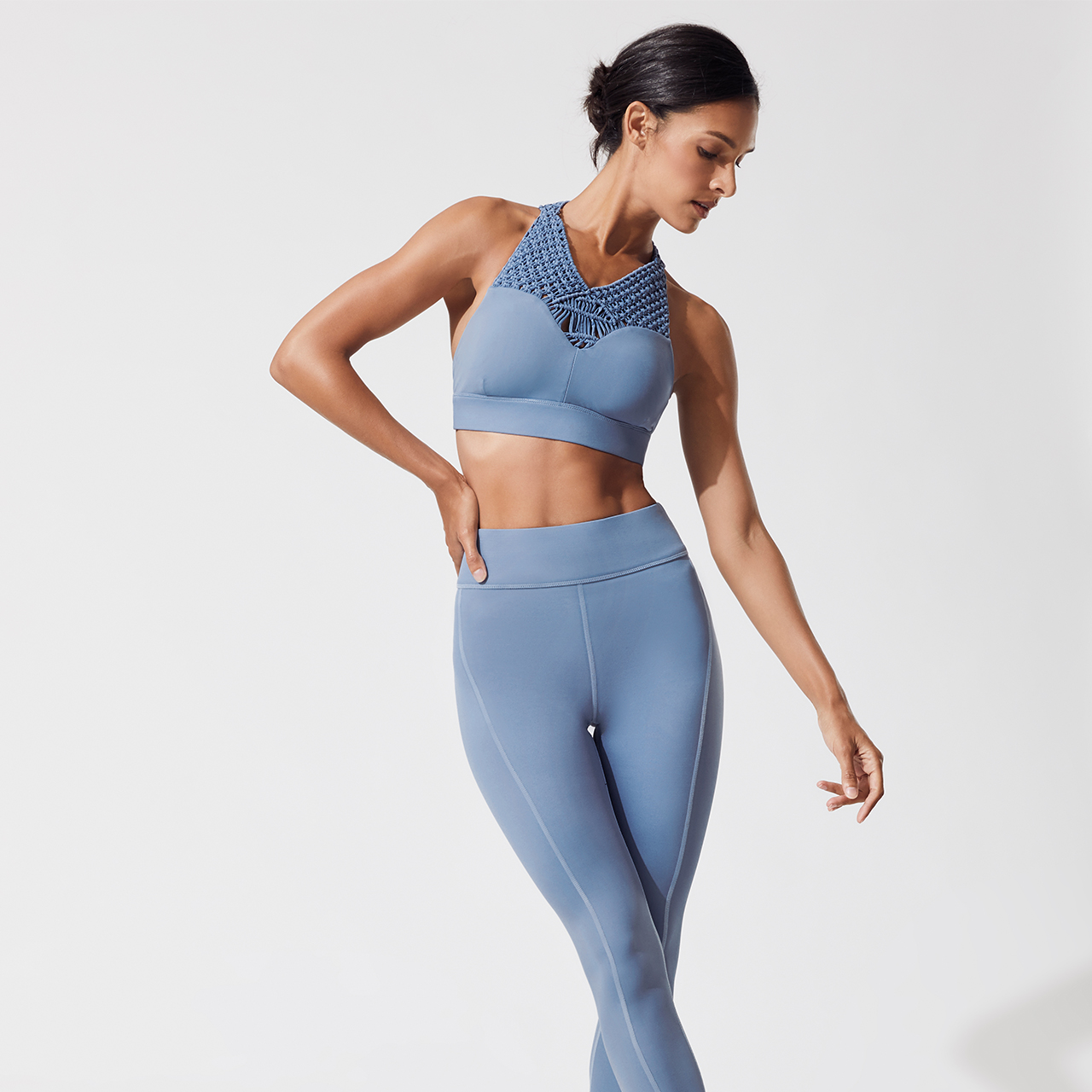 Go playful with pastels. I love Varley's beautiful Eastham Tight and Johnston Tee, Carbon38's best-selling Dusty Blue Sayang Legging and Beyond Yoga's Blush Pearlized Set.
Earthier tones are the new neutral. Spring and summer saw dustier, muted neutrals, which have transitioned into deeper, earthy tones that look beautiful on every skin tone. A few pieces to stock up on: Beach Riot Stars & Moon Sweat Set and Beyond Yoga's Alloy Ombre Legging and Bra Set.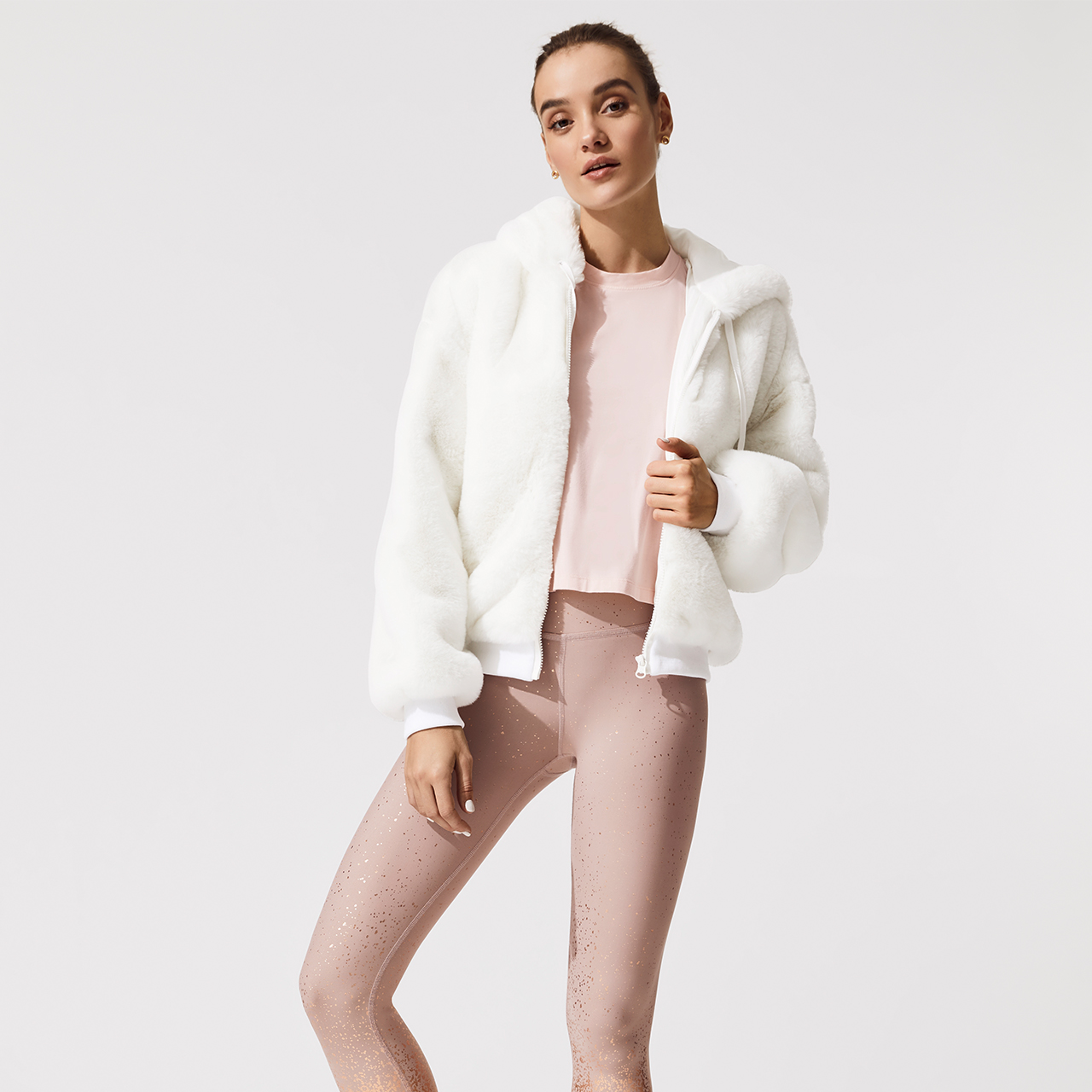 Keep it Monochromatic. Monochromatic, tone-on-tone dressing feels elevated and polished, while still allowing you to be playful with textures or tones. Try pairing a cozy cream Blanc Noir Aspen Faux Fur Jacket with a pair of cream leggings or going for an all-black ensemble with Carbon38's Takara Legging and a black leather jacket from LTH JKT.
Mix in Metallics. We've curated an incredible metallic assortment for fall; it's something we really love, so you'll see it from holiday through Spring 2019. For a full look, we love wearing Beyond Yoga's Alloy Ombre Set in Red Rock. A subtle, off-duty look that really shines is NIKE's NP Women's top with metallic gold pops.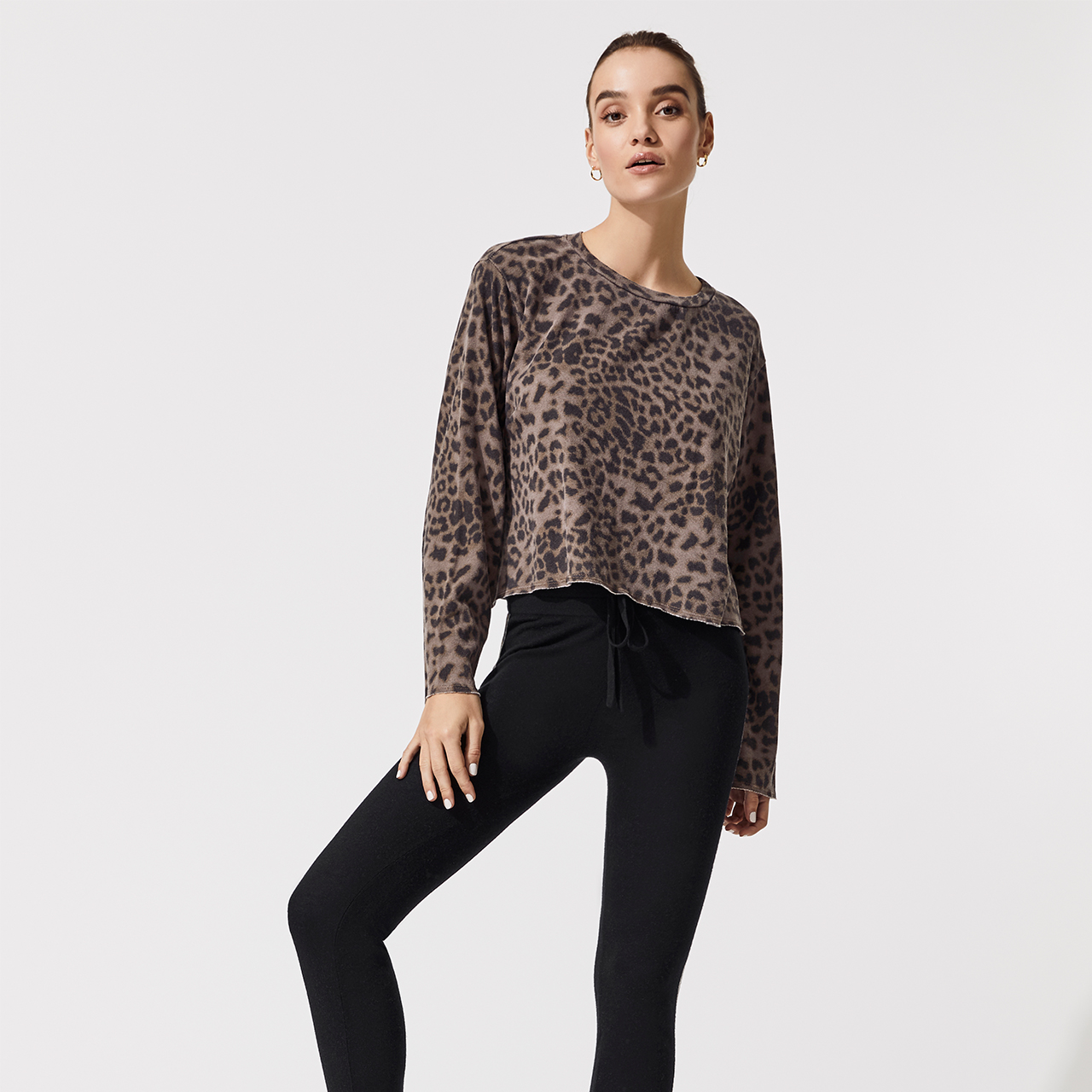 We're living for Leopard. Exaggerated oversized or popped with unexpected colors, there's a lot of playfulness infused in this season's take on animal prints. My favorite is the Sundry Pigment Mink Set.
Gotta Have That Girly Camo. One of the hottest trends for fall is the contradiction of masculine trends with feminine details. A hoodie with a traditionally masculine, boxy silhouette done in a soft rose, or a camouflage print overlaid with a bright floral. The WITH x Carbon38 Blush Camo Set is one of my absolute favorites as well as the SAM. Camo Freedom Vest.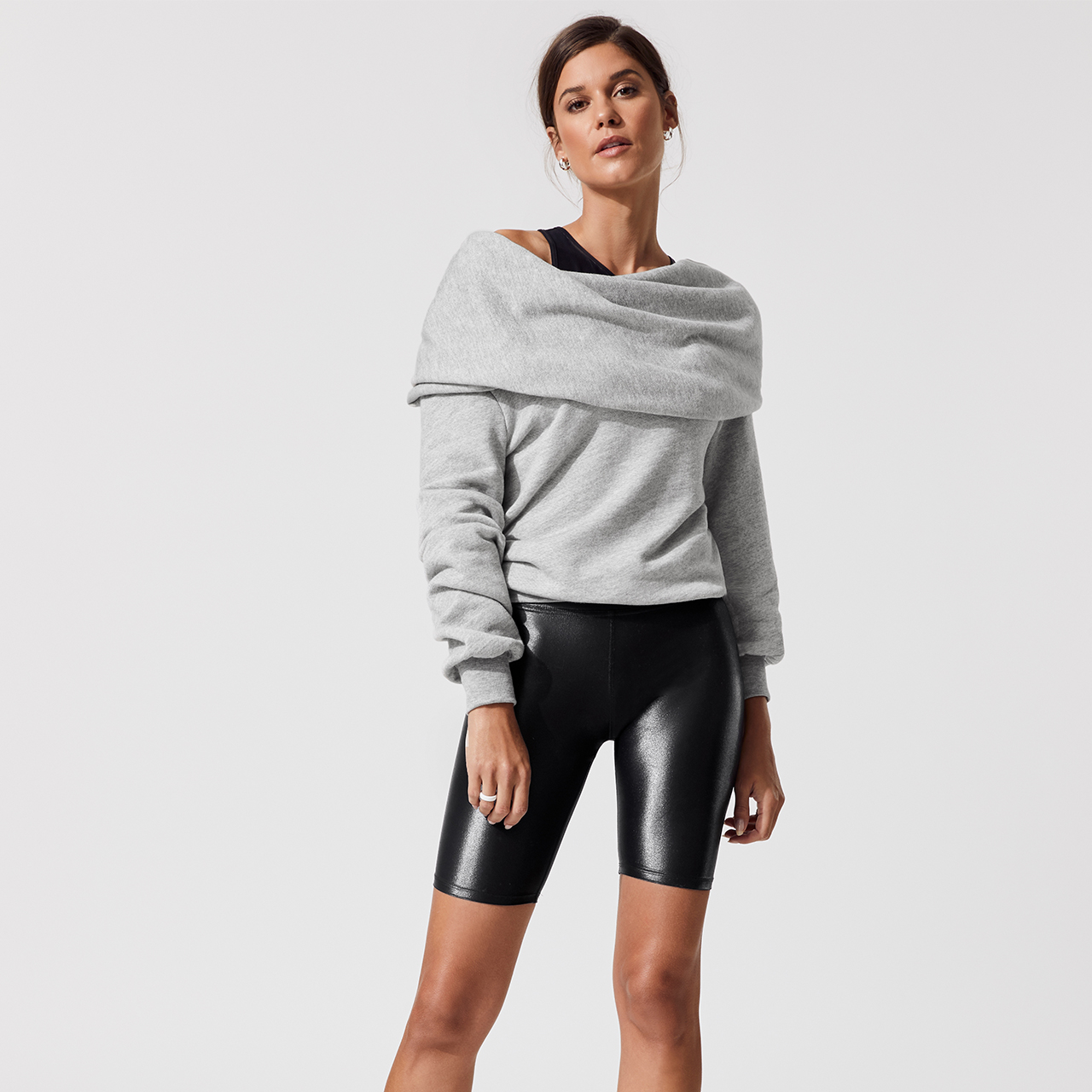 The Biker Short Is Back & Better Than Ever. One of my favorite looks for fall is pairing a biker short with a classic cable knit NSF Jolene Sweater. Carbon38 just launched the Takara Biker Short (a high-shine version that arose from our best-selling legging of the same name) that feels very fashion forward.
Statement Seamless Sets. As the seasons change and temperatures begin to drop, lightweight, seamless pieces that are perfect for layering, like the LNDR Resistance Legging and Space Crop Top in Burgundy Marl, is a key trend we're seeing throughout active and lifestyle-wear.
Sleeker Sweat Set. People are searching for a more polished sweat set—one you can wear throughout the day and pair with Dior kitten heels. I love the options like NIKE's NSW Jacquard Sweat Suit.
Keep It Cropped. Crop tops and high-waisted leggings continue to be a trend for the season, but as we head into fall, consumers are replacing their cropped tops with cropped sweatshirts. I love a sleek black Takara Legging from Carbon38 with a chunky crop sweatshirt and biker books. Michi's Farfalla Crop in Dark Grey would pair well with this look as well!
For the full interview with Dardenne, head here.
If you can't wait to suit up in all her recs, run (don't walk) over to Carbon38 to get your hands on each of the bestsellers listed above.
 And, don't forget to join Carbon38 every Wednesday, from 10AM-11AM, for their Fitness Series, featuring LA's favorite instructors like Erica Hood, Marie Grujicic, Danielle Pascente, Lauren Arps and more!