Porta Via Palisades
Delivery and carry-out orders available!
Select from Porta Via Palisades' delicious offerings, featuring a special menu along with family-style takeout options, while supplies last. Orders can be placed by phone and are available for in-person pickup, or delivery via Postmates and Uber Eats. Gift cards are available for purchase here.
Porta Via Palisades is also offering fresh produce, meats and other essentials via its Porta Via Market, available for pickup and delivery. Orders must include specific items from the Master Grocery Pricing List and can be placed via ryan@portaviabh.com.
Porta Via Market: Master Grocery Pricing List
Porta Via Palisades blends the best of its Beverly Hills restaurant with new dishes and concepts created exclusively for Palisades Village. The breakfast menu is highlighted by fresh-baked goods, Porta Via's signature Grand Marnier French toast, omelets, juices and smoothies, Groundwork Coffee's locally roasted brews, and more. Lunch and dinner include a selection of flavorful soups, salads, sandwiches, pastas, fresh fish, quality meats, and side dishes, all simply prepared with light seasoning and delicate sauces.
Delivery & Takeout Menu | Family Style Menu | Happy Hour Menu | Kids Menu
Hours
Monday – Sunday: 11:30 am – 8 pm
Menus
Directory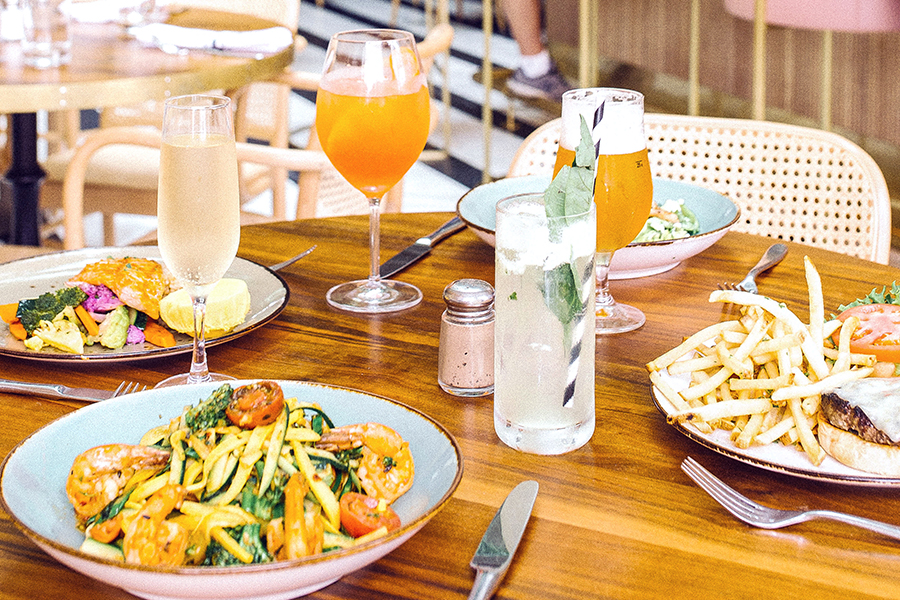 You May Also Like
From in-store shopping parties and live music events, to fitness classes and our weekly Kids Club, Palisades Village comes alive each week with entertainment and excitement.
Palisades Village is your one-stop destination for the most sought-after (and hard-to -find) brands in clothing, jewelry, beauty, and more.